Education Program
Neuroimaging Postdoctoral Fellowships
The Psychiatric Neuroimaging Core (PNC) seeks to improve our understanding of the effects of psychiatric illness on the human brain. The PNC is dedicated to establishing an environment that will foster collaborative functional, structural and physiologic neuroimaging research in the Department of Psychiatry. The aims of the PNC are to promote the research of existing faculty and to aid in the recruitment of new imaging faculty, to provide formal and informal educational opportunities for faculty, postdoctoral fellows and residents in imaging methods, experimental design and data analysis techniques and to design and maintain a state of the art image analysis laboratory.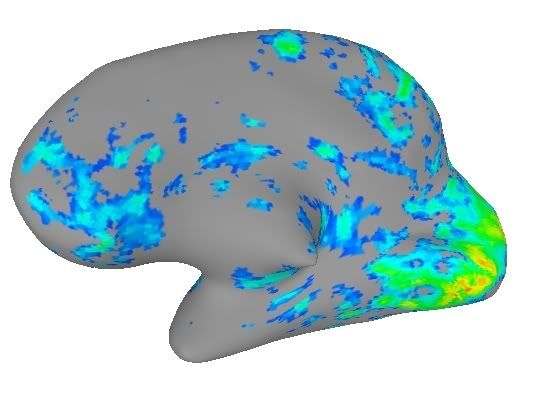 The PNC benefits from its close proximity to the Research Imaging Center (RIC), a world-class biomedical imaging research center equipped with 2 human and 1 rodent PET facilities; 2 human (2T and 3T) and 1 animal (7T) MRI systems; 1 human and 1 animal electrophysiology laboratories; and a complete TMS facility.
Fellowship Objectives
While there is growing recognition that functional, structural and chemical imaging procedures are important tools for unraveling psychopathology, few training programs are designed specifically to foster imaging researchers in psychiatry. The goal of the PNC fellowship is to train M.D. and Ph.D.s to become independent imaging researchers of psychiatric disorders. This 2-year fellowship includes formal course work in imaging methods and intensive research experience led by established NIH supported researchers.
Faculty Expertise
Faculty research interests include an array of psychiatric and neurological illnesses which are approached through treatment, case-control and genetic paradigms. Studies include both human and animal models. PNC faculty are well-published in psychiatry, neuroscience, genetics and imaging technology.
How to Apply
Please send CV, letter of interest, and references to: David Glahn, Ph.D., glahn@uthscsa.edu. Applicants who pass the first stage of review will be invited to San Antonio for interviews in early March. Final admissions decisions will be made by early April. All fellows will be provided support consistent with NIH guidelines.
Psychiatric Neuroimaging Core
Department of Psychiatry, UTHSCSA
7703 Floyd Curl Drive
San Antonio, TX 78229-3900
Courses
Coming soon!